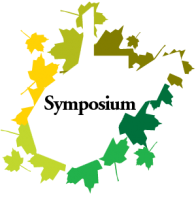 January 24, 2014
WVNLA President Bill Mills will introduce an exciting slate of speakers, including keynote speaker Joseph Tychonievich of Arrowhead Alpine Plant Nursery, research horticulturist Jason Reeves, author Rita Randolph, WVU extension agent John Porter, artist/blacksmiths Matt and Tessie Wallace, land specialist and digital expert Ryan Seacrist, photographer Steve Payne and gardening author David Culp.
The symposium concludes with the annual members meeting.
Joseph Tychonievich
"Plant Breeding for the Home Gardener"
Joseph says plants and gardening are seemingly in his blood, as he was asking for plants and seeds for his birthday from the time he was a very small child, but horticulture didn't become the ruling passion of his life until his mid teens. Since then, he earned a bachelors degree in horticulture from Ohio State University, spent a summer working at Shibamichi Honten Nursery in Japan, been a repeated guest on public radio's food show The Splendid Table, and wrote a book, Plant Breeding for the Home Gardener (Timber Press, 2013).
Currently Joseph lives and gardens in Michigan where he is nursery manager at Arrowhead Alpines Rare Plants Nursery.
Get to know Joseph better and learn about more his current projects at his blog: http://www.greensparrowgardens.com/ or find him on Facebook at www.facebook.com/tychonievich.
Jason Reeves
"One Man's Trash is Another Man's Treasure: Fun with garden art on a budget"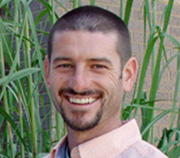 Jason grew up on a farm in western Tennessee.  He received his Master's degree in Ornamental Horticulture and Landscape Design from UT Knoxville.  He has worked at the Opryland Conservatories in Nashville, Missouri Botanical Garden in St. Louis and Longwood Gardens in Pennsylvania. He has also worked as a horticulturist in New Zealand.  Since 2002, Jason has been employed as the UT Gardens research horticulturist and is located at the West Tennessee Research and Education Center in Jackson.
Jason has taken on many projects at the UT Gardens including planting hundreds of trees and conifers, creating a Certified Tennessee Arboretum and a Southeastern Regional Conifer Display Garden.  Jason's colorful plant combinations and unique garden art, made by recycling everyday objects, draws several thousand people to the center's annual lawn and garden show, Summer Celebration.  Each fall, Jason creates an elaborate fall display at the center using more than 5,000 pumpkins, gourds and winter squash comprising over 90 varieties he grows each year.  In 2008 he began leading domestic and international garden tours and in 2010 became a contributing editor to Fine Garden magazine.
For more information on the gardens and events go to http://west.tennessee.edu/ornamentals/
Rita Randolph
"Four Seasons of Containers"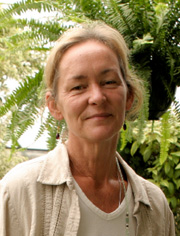 Rita Randolph is a life-long horticulturist, photographer and published author. She wrote the Fine Gardening "Container Gardening" special issue in 2009 and published her own book, A History of Horticulture.
She and her husband Hamp McCall ran a nearly 70-year-old greenhouse operation started by her parents, until they closed it in 2012. She is in the process of starting a mail order company, Rita's Rare Plants.
Rita spends much of her time consulting, writing, and lecturing. She was recently presented The Sterling Award as one of the top 20 influential women in western Tennessee.
Rita has studied at New York Botanic Garden, and belongs to a number of horticultural societies, including The Garden Writers Association.
She writes a regular column for The City News of Jackson, Tenn., and also hosts a local television gardening show.
Tessie Wallace
"Elements of Design – Working with Artists and Other Craftsmen"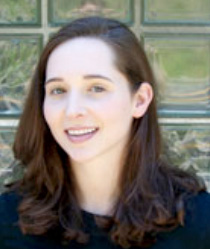 Artist blacksmith Tessie Wallace joins forces with garden designer Bill Mills to discuss the finer points of designing with artists and craftsmen.
Tessie and her husband Matt Wallace, also an artist-blacksmith, own and operate Wallace Metal Works, a blacksmithing shop in Charleston, W.Va. They design and produce custom wrought iron gates, fences, railings, furniture, fire screens, ornaments, and many other home and garden accents.
With hammer and forge, Matt and Tessie design and create exquisite, one-of-a-kind wrought iron items using traditional methods seldom found today.
Bill Mills
"Elements of Design – Working with Artists and Other Craftsmen"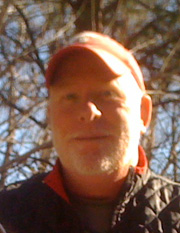 Bill Mills leads the experienced garden design team at Terra Salis in Malden, W.Va., where he creates a changing palette of landscapes and gardens throughout the region and beyond while he also manages Terra Salis operations.
Ryan Seacrist
"Designing with Technology"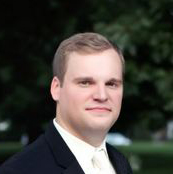 Ryan Seacrist is a Professional Landscape Architect living and working in Charleston, W.Va. He holds a bachelors degree in Landscape Architecture from West Virginia University where he graduated cum laude and with an Honor Award from the West Virginia Chapter of American Society of Landscape Architects for outstanding academic achievement.
Although he is fairly new to the profession, with just over three years in the field, he has had the good fortune to have already developed a diverse portfolio of project experience.
From riverfront development to streetscape design and urban parks to campus master planning, Ryan has had the opportunity to hone both his design and technical skills while exploring some of the latest graphic and design technologies. By doing so he has developed a technique of combining and leveraging an assortment of the industry's leading design software in concert with one another in a manner that he hopes caters to the betterment of design and planning.
David Culp
"The Layered Garden"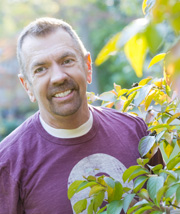 David Culp is the creator of the gardens at Brandywine Cottage in Downingtown, Penn. David has been lecturing about gardens nationwide for more than 15 years. His articles have appeared in Martha Stewart Living, Country Living, Fine Gardening, Green Scene, and many other publications.
He is a former contributing editor to Horticulture magazine and served as chairman of the Mid-Atlantic Hardy Plant Society.   David is Vice President for Sunny Border Nurseries in Connecticut. He is author of the book The Layered Garden, published  by Timber Press. David is a herbaceous perennials instructor at Longwood Gardens in Kennett Square, Penn.
In 2013 The Layered Garden won the coveted Best Overall Book by the Garden Writers Association.
He has developed the Brandywine Hybrid strain of hellebores, and was recently cited in the Wall Street Journal for his expertise on snowdrops. His garden has been featured several times in Martha Stewart Living and on HGTV.  Brandywine Cottage is listed in the Smithsonian Institution Archives of American Gardens.  (See video of David's appearance on the Martha Stewart Show  (9:56)
He is a recipient of the Distinguished Garden Award from the Pennsylvania Horticultural Society.  He has also been awarded the Pennsylvania Horticultural Society Award of Merit.  He serves on the Pennsylvania Horticultural Societies Gold Medal Plant Selection Committee.
John Porter
"Pruning: Clippers, Saws and Loppers"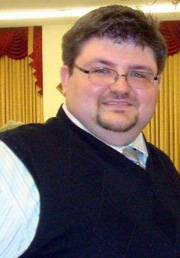 John Porter is the WVU Extension Agent for Agriculture and Natural Resources in Kanawha County, W.Va.  His interest in plants, gardening and farming come from his grandparents and parents, who have long been farmers and gardeners.  He received his bachelor's degree from Marshall University in botany and his master's degree from West Virginia University in horticultural sciences.
His work centers on encouraging people of all ages and abilities to produce food in both rural and urban settings: in schools, community gardens, and farms.  He is a member of the 2013-2014 class of SARE (Sustainable Agriculture Research and Education) Fellows and is the weekly garden columnist for the Sunday Charleston Gazette-Mail.
Steve Payne
"Creating Good Photographic Images"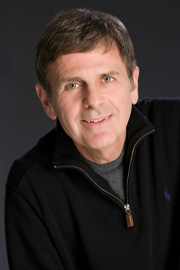 Photographer Steve Payne, is a noted world-class photographer with over 25 years experience. His commercial photography has been featured in hundreds of publications across the country. As an early adopter of digital photography, he has been an expert in this area for many years.
Steve's fine art photography resides in corporate and private collections throughout the globe and his portraiture is cherished by families far from his home in Charleston, West Virginia.
Prior to forming Steve Payne Photography he served as chief photographer for the West Virginia Department of Commerce and The Department of Culture & History.
"I have spent my life in the arts, providing fine photography to industry, advertising agencies, and private individuals. I have always loved my work, the people I work with, and the final works we produce together. I have been blessed to find my place of service in the world."