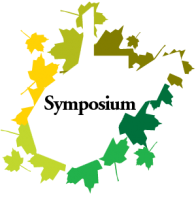 7:00 am – 8:00 am
Registration
7:00 am
WVNLA Board Meeting
8:15 am
President's Welcome and Introduction of Speaker
8:30 am
Kelly Norris
Gardening with a Y
With all the uproar, discussion and seeming turmoil around the issue of Generation X and Y gardeners, some might wonder what the future holds for horticulture. Confounding the issue is a general lack of demographic data and perceptions of young or beginning gardeners. So why not talk with a Gen Y horticulturist? This lecture will explore historic trends, share insights from Gen Y horticulture majors, and open a dialogue about the needs, wants and interests of potential gardeners under age 40.
10:00 am Session A
Bill Thomas
The Chanticleer Experience
Chanticleer, a forty-eight acre garden on Philadelphia's historic Main Line, is many things simultaneously: a lush display of verdant intensity and variety, a homage to the native trees and horticultural heritage of the mid-Atlantic, a testament to one man's devotion to his family's estate and legacy, and a good spot for a stroll and a picnic amid the blooms.
10:00 am Session B
Charlie Patterson
Strategic Business Planning
Charlie will be discussing strategic business practices and how to incorporate them into our member's businesses.
11:00 am
Richard Bitner
Designing With Conifers
"This book is written for garden designers and other landscape professionals, but also for anyone who wants to learn more about how to effectively use conifers in garden settings. The clear color photographs help readers envision how incorporating conifers into established beds can enhance the overall design of the garden and provide that year round interest we are all trying to achieve. Designing With Conifers offers a great deal of practical information for creating harmonious landscapes that employ conifers to their best effect. It will become a well-used resource in my library and a valuable aid when I meet with clients who want to add conifers to their gardens." Quoted from Anne Marsh, The American Gardener, January – February 2012.
11:45 am
SWAP SHOP
12:15 pm
Lunch
1:30 pm Session A
Kerry Mendez
Perennially Yours
Kerry will discuss incorporating sustainable plantings into existing landscapes. Her successful ideas and practices are known throughout the United States. Be ready to learn from Kerry's experiences on her tried and true sustainable gardening ideas.
1:30 pm Session B
Bill Hoffman
Pond Supplies of Ohio
Pond supplies and construction of ponds is Bill's world. He will share his knowledge of ponds and what purpose different elements are needed for a successful garden pond.
2:30 pm Session A
Kelly Norris
Chic Plants for Hip Gardeners
Gardeners need chic,sustainable, thriving plants for modern lifestyles. Plants after all are the very essence of fashionable gardening. Gardeners need to know the basics of gardening as well as have the opportunity to craft landscapes in their own unique style with plants that flourish sustainably for more than just a few seasons. The horticulture industry needs to re-shift and re-tool its focus on emerging demographics, including how to market plants to a generation of new gardeners. This talk with espouse several key ideas for how to talk about plants in a bold-faced, exciting way that makes them seem less like "products" and more like living things that sustain beauty in our environment. Twenty-something plantsman Kelly Norris will take the audience on a journey through a world of hot, functional, and head-turning plants for modern gardens, -unusual, new, plus a few tried and true.
2:30 pm Session B
Bill Hoffman
Ponds and Construction 101 (continued)
3:30 pm
Steve Payne
Creating an Innovative Business, Surviving, and Flourishing With Change
4:30 pm
Business Meeting and Closing Comments
5:00 pm
CPH Exam