WVNLA's board of directors has selected two recipients for the 2021 Marcus W. Rennix Memorial Scholarship. Sarah Naegele and Jacob Riggleman are both students at West Virginia University.
Sarah Naegele is a senior studying landscape architecture at West Virginia University. She grew up in Charleston, where she graduated from Capital High School. Her path to landscape architecture was initially sparked by a love of art.
"When I came to West Virginia University, I was undecided but had been leaning toward art or landscape architecture for my major," Sarah explained."I had taken art classes all four years of high school and already knew what to expect, but I had no clue what landscaping would require.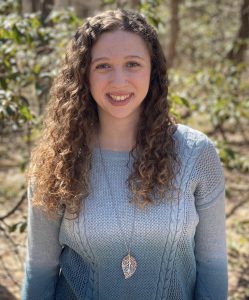 So I decided to take one of the basic classes, History of Landscape Architecture, and absolutely loved the idea of the job. It was amazing to think that my creativity could be reflected and produced into the landscape for people to enjoy."
Summer employment with TerraCare in Charleston helped Sarah understand the type of work a licensed landscaper does. She used her auto-CAD skills for design, furthered her knowledge of plant materials, and installed beds. Her projects ranged from basic residential jobs to the elaborate flowerbeds on the State Capitol campus.
"It helped me realize that my job will have me outside as much as inside," she said.
In her recommendation letter, Sarah's landscape architecture advisor, Lisa Orr, spoke highly of her academic performance, as well as her potential.
"Sarah was a talented designer even at an early stage in her academic career," Lisa said. "I expect her to be an accomplished professional in the field after she graduates."
The news that she was a scholarship recipient surprised Sarah.
"When I received the email letting me know that I had received the Marcus W. Rennix Memorial Scholarship, I was very shocked. I do not think it quite set in until I received the letter a few days later. I did not stop smiling the whole day, it was such an honor," she said.
After her graduation in May, Sarah hopes to return to TerraCare. An avid hiker, she hopes to one day design trails for state or national parks.
 "I would love to come back to West Virginia and be able to design something new and unique, to leave my own mark on these beautiful mountains," she said.
Jacob Riggleman is a junior studying horticulture at West Virginia University. He grew up in Buckhannon, where he enjoyed working in vegetable gardens at an early age. When he was 16, he started his own lawn care and landscape business in his hometown.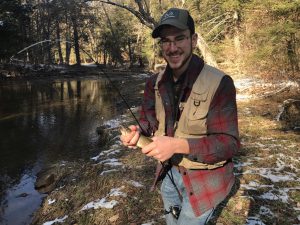 After Jacob graduated from Buckhannon-Upshur High School in 2018, he decided to further his education in horticulture. He attended WVU Potomac State College in Keyser, where he earned an associate's degree in horticulture in the spring of 2020. The following semester, he enrolled at WVU in Morgantown, where he is on track to earn a bachelor's degree in  horticulture in 2022.
"I was very excited about this program, as it is what I am very passionate about," he said.
Jacob's advisor and instructor at Potomac State, Donna Coffindaffer, said that he is not only an excellent and devoted student, but that he also seeks experiences outside the classroom to further his education.
"He worked with our sustainable agriculture coordinator, Corey Armstrong, and our farm supervisor, Andy Walker, to gain hands-on knowledge of greenhouse work, high-tunnel production, maple syrup production, and general farm tasks," Donna said.  "These have enhanced his education with practical knowledge that will serve him well in any future work. The work ethic that Jacob brings to each task is far beyond the normal college student."
Today, Jacob mows some 15 yards and usually completes at least one landscape job a week. During the school year, he travels from Morgantown on weekends and some evenings to meet his customers' needs. After graduation, he plans to grow his business and hire employees. He hopes to start a greenhouse for growing bedding and vegetable plants, and for propagating fruit trees.
"I would like to thank the West Virginia Nursery and Landscape Association for this scholarship. I intend to dedicate my future to making our world more aesthetically pleasing and more sustainable," Jacob said.