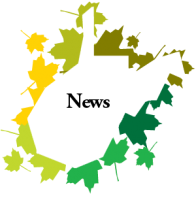 UPDATE: MARCH 24
West Virginia Agriculture Commissioner Kent Leonhardt and a representative of Governor Jim Justice both confirmed that lawn and landscape maintenance and garden centers fall in the "essential" business category under the Governor's COVID19 executive order and may continue to operate. He urged that strict safety policies be enforced, including hand and equipment sanitizing, maintaining social distance of six feet and sanitizing any gates, door knobs, or latches that crews might touch on customer's properties. Garden centers might consider offer curb-side pick up for cautious customers. He is not aware of plans to institute enforcement measures. 
More detailed information on safety for our industry can be found at:
National Association of Landscape Professionals
United States Department of Labor
MARCH 23 — Today West Virginia Gov. Jim Justice issued a "Stay Home" order, closing all "non-essential" businesses, effective Tuesday, March 24 at 8 p.m. WVNLA advocated with the governor's office to secure a listing of "essential" for garden centers, lawn and landscape maintenance, growers and nurseries. 
The 15-page order does not specifically reference garden centers or landscapers. Lawn and landscape maintenance providers appear to be covered by Section l Critical Trades: "other service providers who provide service that are necessary to maintain the safety, sanitation and essential operation of residences, essential activities and essential business and operations."
West Virginia Agriculture Commissioner Kent Leonhardt indicates that garden centers, especially those selling fruit and nut trees and vegetable and herb plants and seeds, are covered under Section C "Agriculture."
West Virginia landscapers, growers, and garden centers are working to decide how to best keep employees and customers safe and businesses going during the pandemic. Businesses that continue to operate should diligently observe safety guidelines, such as those found here. Garden centers that remain open might want to consider curb-side pick up for customers. 
We wish everyone the best in these trying times. Contact Julie Robinson at 304-553-1234 or with any suggestions or questions.