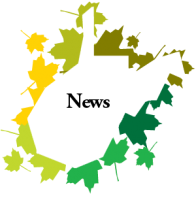 COVID-19 Vaccine Resources
COVID-19 vaccine efforts throughout the nation are steadily expanding. To help landscape industry companies navigate the next phase of the COVID-19 epidemic as the vaccine roll-out progresses, we've provided HR guidance and information about  the steps you can take to protect your business, your customers, and your employees.
Can Employers Mandate COVID-19 Vaccines?
Generally, employers may require that all employees take this vaccine due to the risk of contagion to other employees, customers, and other third parties. If an employee cannot take a vaccine due to bona fide medical or religious reasons, the employer has the right to require substantiation of those reasons and should then consider if other accommodations may be available.
Additional Resources:

How to Talk About the Vaccine
Companies are encouraged to talk with employees and share the facts about COVID-19 vaccines to help dispel some of the myths and misinformation.
Additional useful COVID resources may be found here:
National Association of Landscape Professionals
United States Department of Labor
Nursery and Garden Center Guidelines
WVNLA worked with the West Virginia Department of Agriculture to advocate for the inclusion of growers, landscapers and garden centers in the list of "essential" businesses as a growing number of states closed businesses deemed "non-essential."
West Virginia Agriculture Commissioner Kent Leonhardt and a representative of Governor Jim Justice's office both confirmed that lawn and landscape maintenance and garden centers fall in the "essential" business category under the Governor's COVID19 executive order and may continue to operate. Strict safety policies should be enforced, including hand and equipment sanitizing, maintaining social distance of six feet and sanitizing any gates, door knobs, or latches that crews might touch on customer's properties. Garden centers may offer curb-side pick up for cautious shoppers. 
Growers and sellers of vegetable and fruit plants and fruit and nut trees are obvious contributors to the food supply and must remain open. During this crisis, many Americans will see the wisdom of growing their own food, as the did with Victory Gardens during war times. They'll purchase those plants at garden centers.
Landscapers are partners in public health and safety, maintaining lawns and green spaces with special treatments to reduce disease-carrying insects and pests. Crime rates increase in areas where green spaces are unkempt. Tree trimming and removal services prevent structural and service line damage.
And let's not forget the spirit-lifting powers of a flourishing landscape. Good luck to all of you!