Two applicants for the 2023 Marcus W. Rennix Memorial Scholarship so impressed  the board of directors that they awarded them both full $5,000 scholarships. Garrett Balog of Charleston is a junior studying horticulture at West Virginia University. He graduated from Mooresville Senior High School in North Carolina. Seth Glazer of Huntington attends Columbus State Community College and is majoring in landscape design and management. He is a graduate of Huntington High School.
The scholarship is available to West Virginia students studying horticulture, landscape architecture, and nursery and greenhouse management. Students must be in-state residents who have completed half the required courses in ornamental horticulture or landscape architecture and have maintained at least a 2.5 grade point average.
Garrett Balog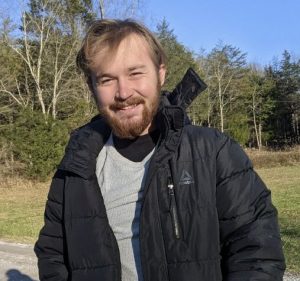 Garrett discovered his love for the green industry while working in a greenhouse in high school. He then worked as an intern with Davey Tree in Charleston, which spurred his interest in arboriculture and tree care. He plans to pursue a career with Davey Tree. Ed Legge, who manages that Davey Tree office, was pleased to hear Garrett was awarded the scholarship because he said he had been an excellent employee.
Garrett maintains a 3.79 GPA in his senior year as a horticulture major with a pest management minor. He is a member of the Honors Foundations Program at WVU, the student grotto program, and the American Society for Horticultural Science.
Garrett's advisor Dr. David Davis, plant and soil sciences professor at WVU, spoke highly of his student. "Garrett is a bright student who always has a willingness to learn. He is smart, mature for his age and thoroughly enjoys learning as much as he can about the green industry. He will surely be a leader in the green industry in the future."
Seth Glazer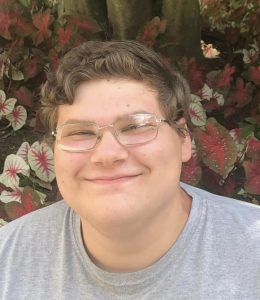 Seth says his interest in landscaping was piqued by a landscaping brochure he saw when he was nine years old. The pictures of gardens, gazebos, water features and terracing intrigued him. By the time he was in high school, he was sketching ideas for his parents' landscape. When he was 16, he began working for customers in Huntington. He designed, pruned, mulched and edged landscape beds. Then, he began to focus on design, culminating in a job including more than 100 plants and a koi pond.
He began his secondary education at WVU in the landscape architecture program. Although his grades were strong, he found that his interest lay in landscape design build, a course offered at Columbus State Community College, where his advisor Richard K. Ansley, PLA, ASLA, recommended him for the scholarship.
"In the classroom, Seth has excelled in his coursework in residential landscape design and plant identification courses. The faculty at CSCC is proud to have a student like Seth Glazer in our landscape program," Richard said.
Seth was also highly recommended by George Kotalic, of Kotalic Landscaping in Lesage, who met Seth when he came to his nursery. "I realized Seth had a real passion for ornamental horticulture. His customers appreciated his planning and attention to detail. He is conscientious and meticulous," said George.
WVNLA is pleased to support both Garrett and Seth and wish them the very best as they pursue their green industry careers.